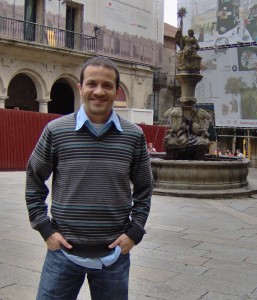 Jans Alzate-Morales performed his undergraduate studies, in Pharmaceutical Chemistry, at the University of Antioquia, Colombia (1995-2001).  Afterward, his doctoral studies in chemistry were conducted at the University of Chile, Chile (2002-2006), funded by a fellowship from the German Government granted through DAAD (Deutscher Akademischer Austausch Dienst).
The topic of his thesis was focused on the computational study of protein-ligand interactions in the CDK2/Cyclin system, which is directly related to cancer disease. During his Ph.D., he spent six months doing research in the group "Efectos del Medio", Faculty of Physical Chemistry of the University of Valencia (Spain) and in the Department of Theory of Fritz Haber Institute of the Max Planck Society, Berlin (Germany ).
In 2007, he was inserted in the Center for Bioinformatics and Molecular Simulation (CBSM), to continue his postdoctoral studies with a scholarship for Academy Insertion granted by the Chilean Government through PBCT (Bicentennial Program of Science and Technology). In 2010 he was hired as a lecturer and in 2012 obtained a permanent position as Assistant Professor attached to CBSM, Faculty of Engineering, University of Talca.
Research lines
The main area of his research is focused on understanding the subtle phenomena that occur at the molecular level in the interaction protein-drug, protein-substrate recognition, and enzymatic catalysis. To do so, he uses several computational tools such as molecular docking, molecular dynamics, quantum chemistry methods and hybrid QM / MM, among others.
Research funding

"Biotransformation Processes Catalyzed by Ligninolytic Enzymes from Phanerochaete chrysosporium: Rational Protein Design from Computational calculations and site-directed mutagenesis studies.", FONDECYT Regular Project, 4 years, 2014, Principal Researcher.
"Understanding the Protein-Ligand Binding Phenomena through hybrid calculation approaches and other Computational Methods", Proyecto FONDECYT Iniciación, 3 years, 2010, Principal Researcher.
"Fishing For Complements: Design Of Compounds That Simultaneously Interact With Monoaminergic Proteins And Nicotinic Receptors, Based On Similarities Between Their Ligand Binding Sites", Proyecto FONDECYT Regular, 4 years, 2013, Associate Researcher.
"Insights Into The Structural Basis Of The Interactions Between Camp-Dependent Protein Kinase (PKA) And Its Substrates: Development Of Predictive Molecular Models And Testing In The Study Of The Interactions Between PKA And Potassium Channel Akt2", Proyecto FONDECYT Regular, 3 years, 2013, Associate Researcher.
"Simulaciones Moleculares de Catalizadores Biológicos. Nuevas Metodologías para el Cálculo de Potenciales de Fuerza Media y Aplicaciones de Interés Biomédico", Ministerio de Economía y Competitividad, Gobierno de España, 4 years, 2013, Associate Researcher.
"Concurso de Apoyo a la Formación de Redes Internacionales entre Centros de Investigación", Proyecto CONICYT, 2 years, 2013, Associate Researcher.
PI FONDECYT Regular No. 1181253, "Estimating residence time in protein-ligand complexes: New computational protocols for understanding binding kinetics of drugs."
Sponsoring Researcher, FONDECYT Postdoctoral No. 3180321, "EVALUATION OF THE MOLECULAR STABILITY OF CYLINDRIN-LIKE STRUCTURES VIA MICROSECOND MOLECULAR DYNAMICS SIMULATIONS".

Co-researcher

, FONDECYT Regular No. 1150615 "DESIGNING CHEMICAL POLY-BULLETS FOR NICOTINIC ACETYLCHOLINE RECEPTORS AND MONOAMINE TRANSPORTERS (SERT, NET AND DAT). A POLY-PHARMACOLOGY APPROACH TO UNDERSTAND THE NICOTINE ADDICTION AND WITHDRAWAL SYNDROME MEDIATED BY MULTIPLE RECEPT".

Co-researcher

, FONDECYT Regular No. 1170662 "Multisteric drugs: Design of polypharmacological agents that simultaneously interact with monoaminergic proteins and nicotinic receptors, based on similarities between their multiple binding sites".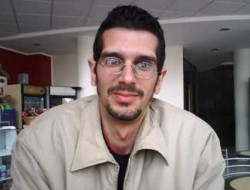 Julio Caballero studied B.Sc. in Chemistry at Universidad de La Habana, Cuba (1996-2001). His Ph.D. stay was at Universidad de Talca, Chile, and was devoted to the study of differential potency of ATP-competitive protein kinase inhibitors using a group of molecular modeling methods. He got a permanent position at Universidad de Talca in 2012. At this moment, he is an assistant professor at CBSM, Faculty of Engineering, Universidad de Talca, and he is the author of more than 70 papers and one book chapter in the research area. His research team consists of one postdoctoral researcher, two Ph.D. students, and two diploma students. His main research focuses on the study of biomolecular systems by using computational chemistry, bioinformatic tools, and molecular modeling.
Research lines
Protein-ligand interactions using protocols including docking, molecular dynamics (MD), QSAR, hybrid calculation methods, pharmacophore modeling, de novo design, virtual screening.
Ligand-based molecular modeling (QSAR, pharmacophore modeling, chemoinformatics). Applications to the study of the potency of synthetic bioactive compounds and natural products.
Substrate specificity of protein kinases (molecular dynamics (MD) and FEP calculations).
Proton channels (molecular dynamics (MD)).
Interactions between small organic molecules and membranes.
Research funding
Project FONDECYT Regular # 1130141 (2013-2015) 'Insights into the structural basis of the interactions between cAMP-dependent protein kinase (PKA) and its substrates. Development of predictive molecular models and testing in the study of the interactions between PKA and potassium channel AKT2' (main researcher).
Project FONDECYT Regular # 1130216 (2013-2015) 'Research on Mechanisms of Antiplatelet Action of Adenosine and other Bioactive Compounds from Solanum lycopersicum L' (2013-2015), (coinvestigator).
CONICYT postdoctorade project researcher Edison Humberto Osorio López. 'Catálisis enzimatica en la proteina quinasa PKA' (2012-2015) (sponsor).
CONICYT/DAAD project (2012-2013) 'Characterization of the modulation of TPK channels by signaling molecules' (Adjunct researcher).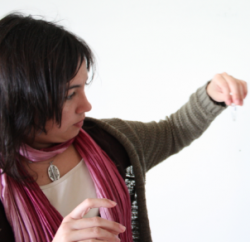 Wendy González studied Biology at the University of Havana, Cuba (1998-2003). During the last two years of her undergraduate studies, Wendy was trained as a specialist in Bioinformatics in the Center for Genetic Engineering and Biotechnology (CIGB) in Havana, Cuba.
In 2004, Wendy moved to Chile and worked as research assistant in the Center for Scientific Studies in Valdivia (CECs) where she met her scientific passion, the ion channels, in the group of Ramón Latorre. Later, she continued with doctoral studies (2005-2010) in the group of Prof. Danilo González studying potassium channels in plants with a structural point of view, at Universidad de Talca. Wendy did her Ph.D. funded by the National Council of Sciences (CONICYT). Afterward, she won her first grant (Fondecyt de Iniciación) to study K2P channels in plants and animals. Simultaneously, she got expert training in plant biophysics as a postdoctoral researcher in the laboratory of Prof. Ingo Dreyer at the University of Potsdam, Germany.
In 2012, she became director of the Center for Bioinformatics and Molecular Simulations at Universidad de Talca and assistant professor. In 2014, she got her second grant (Fondecyt Regular) and became Associate Professor at Universidad de Talca. Since 2017, Wendy is a researcher of the Millennium Nucleus of Ion Channels-Associated Diseases (MiNICAD). Currently, she is studying through her second Fondecyt grant the "Structural insights into the mechanism of multi-channel blockers of atrial ion channels".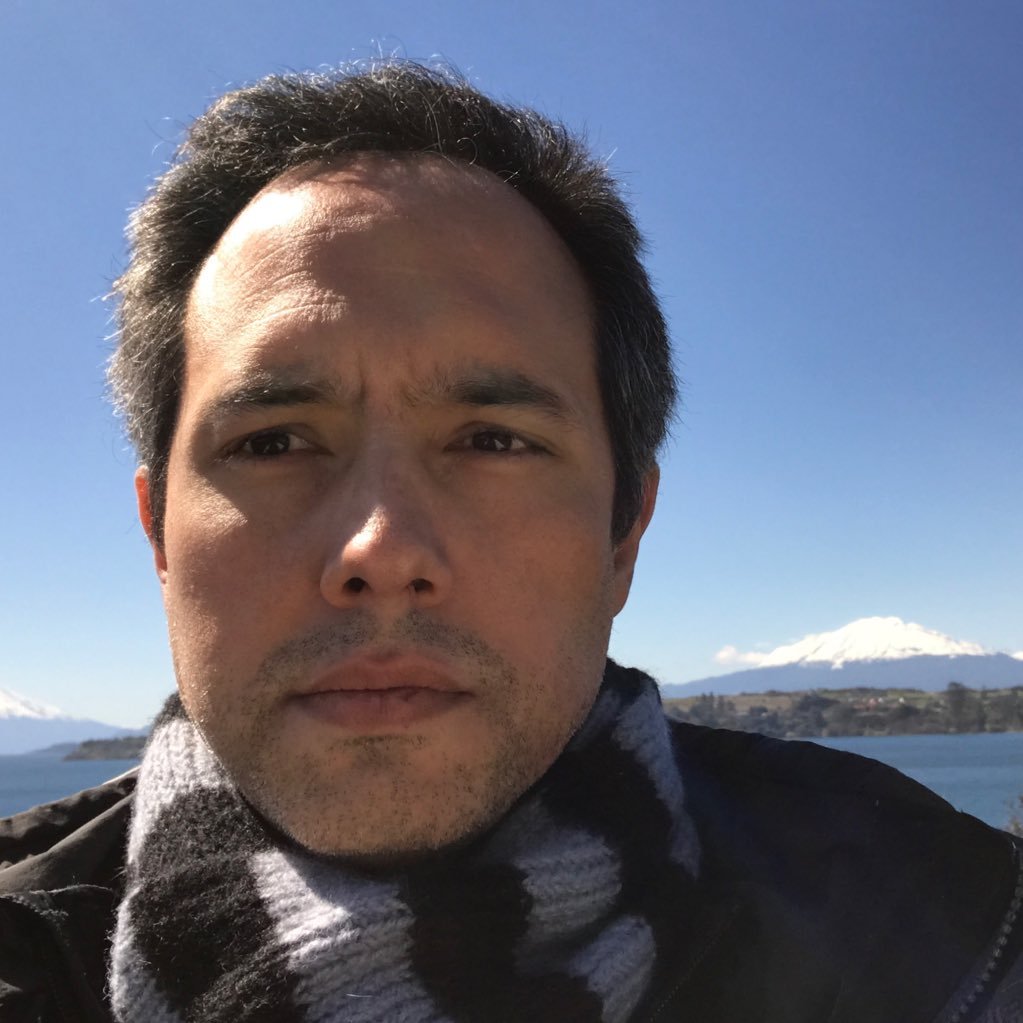 I use Biological Databases (Sequence, Structure, and Literature) and High-Throughput Sequencing Technology Data as a source of evidence to test the hypothesis and create bioinformatic tools for biologists. My primary interest is repetitive (mobile) elements in genomes. In my Ph.D. I generated Hidden Markov Models (HMM) of Prokaryotic Transposase proteins to identify all 25 families in Bacteria and Archaea. Currently, my students and I have developed the correspondent models for eukaryotes. Aiming to better understand mobile elements, we have mapped the predictions derived from the eukaryote Transposase HMMs on the genomes of two related species of frogs, Xenopus laevis and Xenopus tropicalis. Contrary to humans, these amphibians happen to have a significant proportion of their genomes (>30%) enriched with mobile DNA sequences. The question is: What is their role in the regulation of genes and the evolution of genomes?
Position: Assistant Professor at Universidad de Talca.
Academic Degrees:
Civil Engineer (Universidad de Chile).
Ph.D. (Program of Biotechnology, Universidad Andrés Bello, Chile).
Email: griadi@utalca.cl
Research lines
Mobile Elements and their influence in Gene Regulation and Genome Evolution.
Research Funding
Fondecyt Project #3130441 (Postdoctoral Position at Universidad Católica de Chile with Dr. Francisco Melo and Dr. Juan Larraín)
Recent Publications
Riadi G, Caballero J. Easy Identification of Residues Involved on Structural Differences Between Nonphosphorylated and Phosphorylated CDK2-Cyclin A Complexes Using Two-Dimensional Networks. Mol. Inf 2014 Feb. 33(2):151–162, doi: 10.1002/minf.201300100
Acuña LG, Cárdenas JP, Covarrubias PC, Haristoy JJ, Flores R, Nuñez H, Riadi G, Shmaryahu A, Valdés J, Dopson M, Rawlings DE, Banfield JF, Holmes DS, Quatrini R. Architecture and gene repertoire of the flexible genome of the extreme acidophile Acidithiobacillus caldus. PLoS One. 2013 Nov 8;8(11):e78237. doi: 10.1371/journal.pone.0078237. eCollection 2013. PubMed PMID: 24250794; PubMed Central PMCID: PMC3826726.
Riadi G, Medina-Moenne C, Holmes DS. TnpPred: A Web Service for the Robust Prediction of Prokaryotic Transposases. Comp Funct Genomics. 2012;2012:678761. doi: 10.1155/2012/678761. Epub 2012 Nov 18. PubMed PMID: 23251097; PubMed Central PMCID: PMC3506888.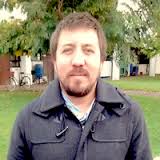 Gabriel Núñez-Vivanco, PhD. is currently professor and director of the School of Civil Engineering in Bioinformatics, at Universidad de Talca.
Research lines
His research field is Software development and Structural Bioinformatics. He is interested in the potential polypharmacological profile of drugs and how this new paradigm of drug design, would bring new insights to improve the treatment of critical diseases.
Recent publications
Nuñez-Vivanco et al., 3D similarities between the binding sites of monoaminergic target proteins, PlosONE (2018).
Mateluna et al., Involvement of aquaporin NIP1;1 in the contrasting tolerance response to root hypoxia in Prunus rootstocks, Journal of Plant Physiology (2018).
Nuñez-Vivanco et al., Geomfinder: a multi-feature identifier of similar three-dimensional protein patterns. A ligand-independent approach. Journal of Cheminformatics (2016).
Möller-Acuña et al., Similarities between the binding sites of sb-206553 at 5-ht2 and Α-7 acethylcholine nicotinic receptors, as a rationale for its polypharmacological profile, PLOS ONE, (2015).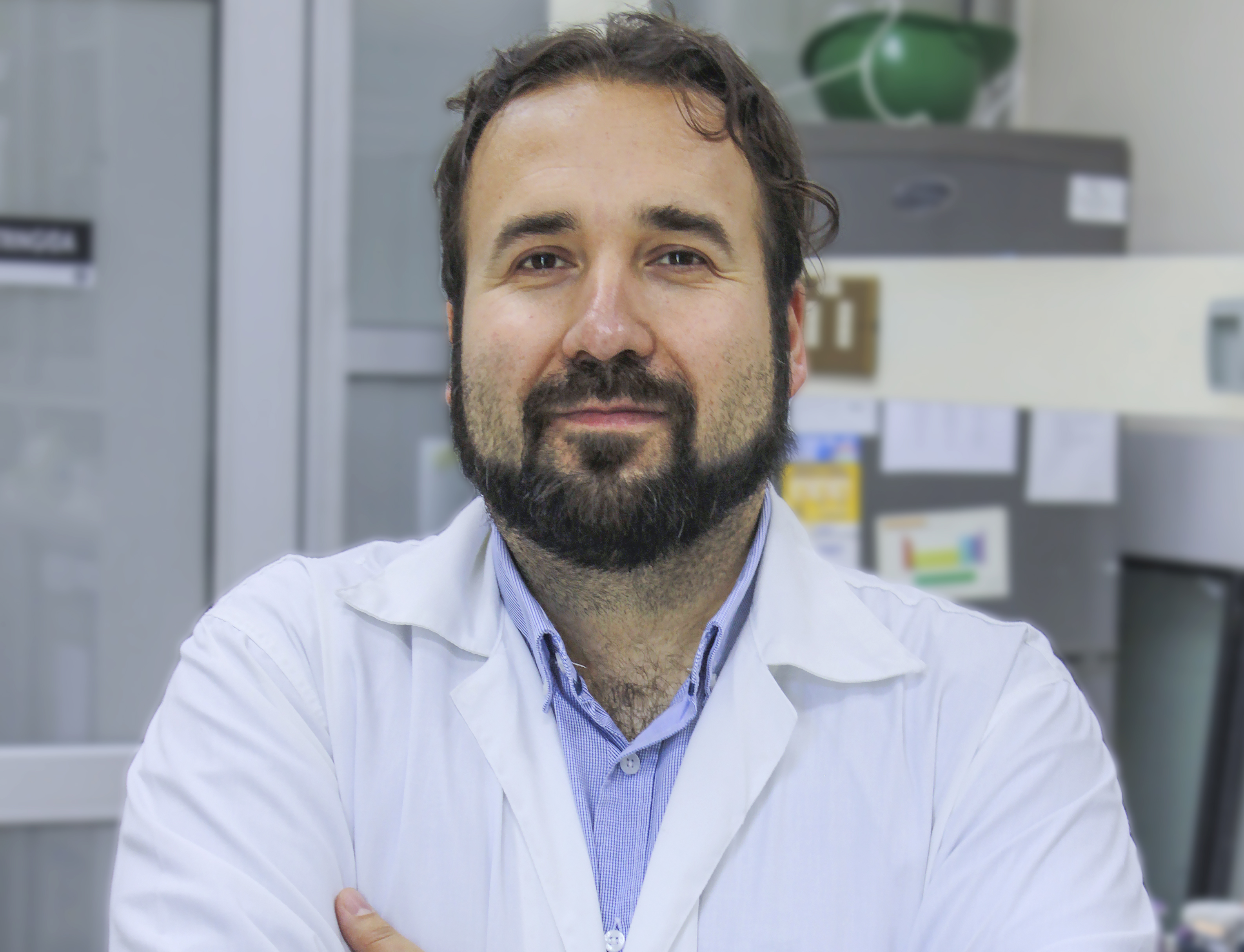 Our group is made up primarily of researchers from the University of Talca, but also part of our network of partners active scientists of Chilean universities and European. I am interested in making high-impact science and significant. We are contributing to the development of methods, tools, and software for the study of Biology and Biotechnology. We develop science and technology to solve problems that have an impact on society. Therefore technology transfer is part of our day.
In these sites, the scientific community can find several tools developed for our research group to help to understand the biology and nature.
Research lines
Biotechnology.
Structural Bioinformatics.
Structural Biology.
Protein Design.
Data Analysis.
Environmental Biotechnology.
Microbiology.
Functional Foods.
Research Funding
Recent Publications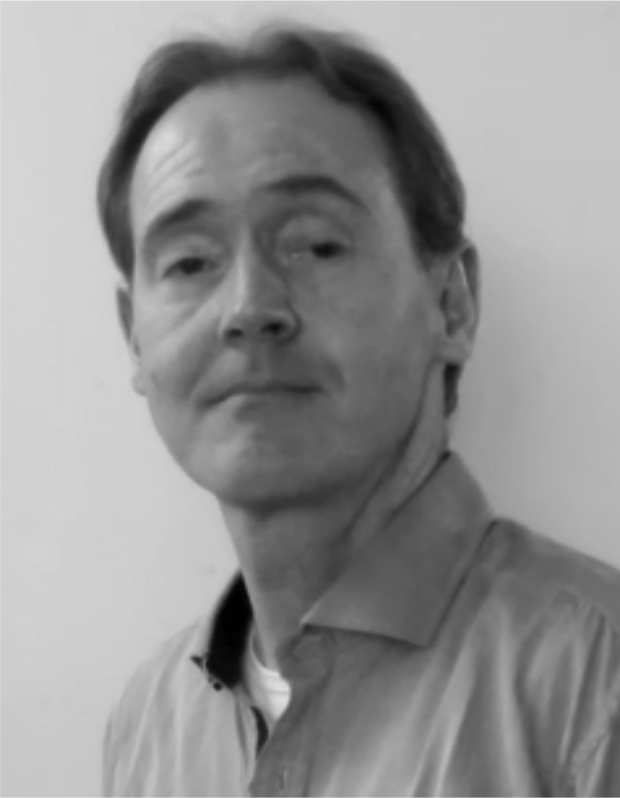 Ingo Dreyer studied Physics at the University of Hannover, Germany (1989-1995) and continued with doctoral studies (1995-1998) in the group of Prof. Rainer Hedrich in Biophysics and Plant Physiology at the University of Würzburg, Germany, funded by a PhD-fellowship of the German Science Foundation (DFG). Afterward, he moved with a European Marie-Curie Individual Fellowship to Montpellier, France, (1998-2001) and got expert training in plant molecular biology in the laboratory of Profs. Hervé Sentenac and Jean-Baptiste Thibaud. In 2001 he became a member of the group of Prof. Bernd Mueller-Roeber at the University of Potsdam, Germany, at the level of an Assistant Professor (2001-2007). In 2006 he received his Habilitation in Biophysics and Molecular Plant Physiology and was awarded a Heisenberg-Fellowship of the DFG (2007-2011). In 2010 the Alexander von Humboldt Foundation and CONICYT-Chile awarded him the Abate Juan Ignacio Molina prize of excellence, which allowed him to spend 4 months as a guest professor at the University of Talca, Chile (11/2010-02/2011). In May 2011, he moved as a professor to the Centro de Biotecnología y Genómica de Plantas (CBGP) in Madrid, Spain and received in 2011 a Marie Curie Career Integration Grant of the European Union. In 2015, he moved to the University of Talca and became Professor Titular. In 2017 he became a "Mercator Fellow" awarded by the DFG (German Research Foundation) and affiliated with the SFB 1208 at the Heinrich Heine Universität Düsseldorf, Germany, due to important contributions in bioinformatics and computational cell biology.
During his career, Ingo has spent several additional short-term research-stays in Japan, Italy, France, and Colombia.
Research lines
Ingo's research centers on transport processes across cell membranes. The investigation of these processes helps to get deeper insights into plant nutrition and electrical signaling in plants, animals and bacteria, for instance. He combines experimental and theoretical techniques to get a more complete picture of the investigated phenomena. The experimental techniques are a broad spectrum in molecular biology, electrophysiology, and biochemistry, while the theoretical techniques comprise computational and mathematical modeling and simulation methods.
Research Funding
Recent Publications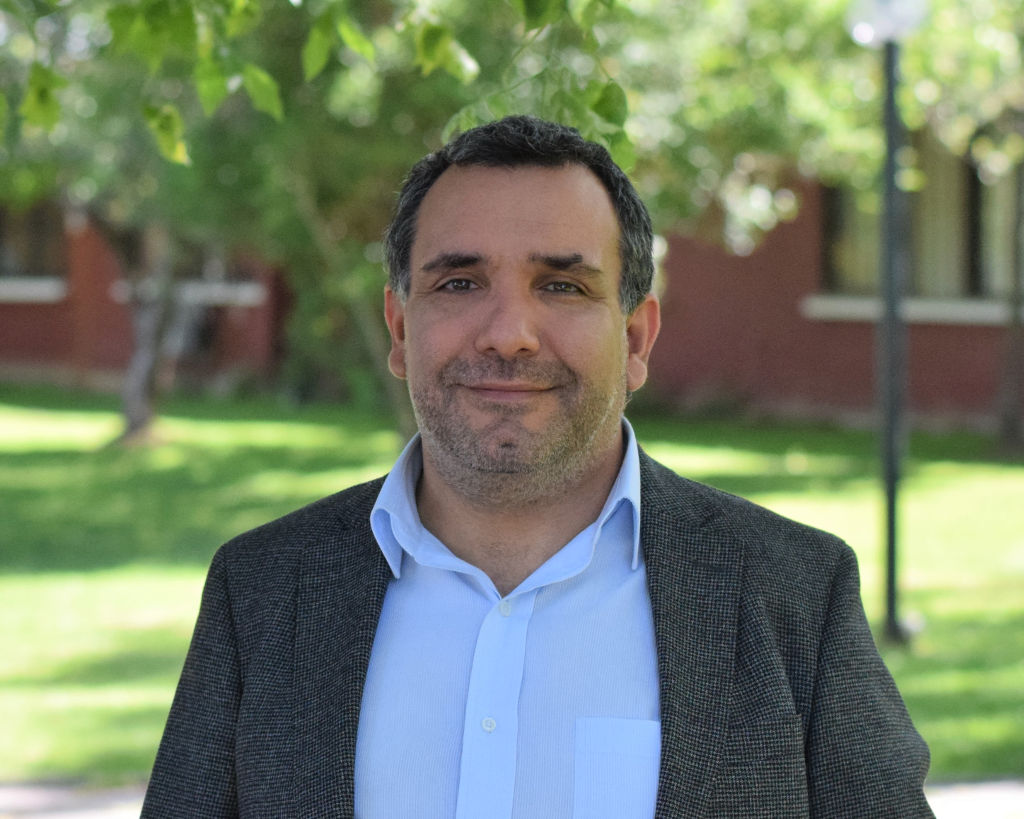 José Antonio Reyes has a Ph.D. in Computing Sciences at University of Glasgow, UK. He leads the Predictive Data Analytics Group at the CBSM. His research is focused on the development of Machine learning and AI applications in Bioinformatics, prediction of molecular interactions, drug-design modeling, and smart agriculture.
Research lines
Prediction of molecular interactions based on structural and physicochemical features.
Modeling of extreme weather conditions that affects agriculture.
Predictive models for plant diseases and conditions based on climatic and phenological features.
Prediction of annual harvest yield and quality in fruticulture based on climatic conditions and phenological features.
Research Funding
"THINKAGRO – Center for Technological Extensions in Intelligent Industries: Digitalization and Automation of the Chilean Agroindustrial Sector". Funded by CORFO. (2018-2020). www.thinkagro.cl
"Early warning and sectorized system of frost episodes: a tool to increase the competitiveness of agriculture in the Maule Region". Funded by Maule Government (2017-2019).
"Early prediction system for bull eye root disease in apples of the Cripps Pink variety". Funded by Fondef (2017-2019)
"Early warning system of frost episodes". Funded by FIA (2015-2016).
"Design of an apiculture mapping at Maule Region". Funded by Maule Government (2013-2015)
"Development of a mobile system for heat mapping generation for the optimization of agricultural irrigation". Funded by FONDEF. 2013-2015.
Recent Publications
Line of research
Transport proteins are vital to enable and maintain a vast majority of cell processes, which enable plant growth, development, and reproduction among others. My research focuses on the investigation of transport systems in biological membranes. The primary interest is the relation of structure and function of ion channels and ion transporters. For the examination of transport proteins, a set of experimental approaches in combination with computational approaches is used. Experimental biology involves molecular biology techniques, yeast expression and complementation systems, and electrophysiological approaches. Computational biology comprises the analysis of homology models and molecular dynamics simulation.
Grants
2017-2020: Convocatoria Nacional Subvención a La Instalación En La Academia, (#PAI77170035), Elucidación del mecanismo de conducción iónica de los canales K+/Na+ HKT de plantas mediante estudios computacionales y experimentales, Principle Investigator
2014-2017: Fondecyt Postdoctorado (#3150173), Investigation of the selectivity and ion conduction mechanism of HKT Na+/K+ transporters, Principle Investigator
Research lines
Research Funding
Recent Publications
Research lines
Sequence and structural bioinformatics.
Molecular modeling.
Protein−protein docking simulations.
Molecular dynamics.
Free-energy calculations.
Recent publications
Research funding
Fondecyt Research Initiation Grant Nº 11170223. Exploring the structural basis of membrane transporter dysfunction associated with neural and endocrine diseases. Principal Investigator.
Fondecyt Postdoctorate Nº 3180484. Heteroaryl-acrylonitrile derivatives as inhibitors of NADPH Oxidases in an isoform-specific manner. Sponsoring Researcher.
Millennium Nucleus of Ion Channels−Associated Diseases (MiNICAD). Young Investigator.
Research lines
Recent publications
Research funding
Fondecyt Regular 2017, PI "New Insights into conformational equilibria of proteins absorbed to nanometal surfaces using molecular dynamics simulations: structural effects and protein camouflage applicable to nanomedicine." Universidad de Talca. 2017 – 2021
Fondecyt Regular 2018, Co-Investigator: Horacio Poblete, PI: Jans Alzate-Morales "Estimating residence time in protein-ligand complexes: New computational tools for understanding the in-vivo pharmacological effects of drugs." Universidad de Talca. 2018 – 2021
Millennium Nucleous 2017, Young Investigator "Millennium Nucleus of Ion Channels-Associated Diseases (MiNICAD)." Universidad de Talca. 2017 – 2021
Talca University Research support "Desarrollo Nucleo Cientifico Multidiciplinario" 2017-2020